The Generations at Work: Conflict, Confusion and Change (6/11/2014)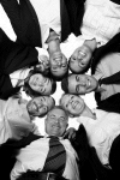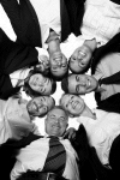 The Generations at Work: Conflict, Confusion and Change (6/11/2014)
I'm 41. My assistant is 62. Our boss is 25. And the CEO is 76. What the hell is going on??!?
If your workplace feels like a battle zone and colleagues sometimes act like adversaries, you ore not alone. Today, four generations too often glare at one another across the conference table, and the potential for conflict and confusion has never been greater.
Even so, the potential for innovation and success is even larger. Appreciating and understanding differences can go a long way toward minimizing those glares. That side conversation. That loss of a valuable employee. That negative impact on the bottom line.
Join us to learn more about Generations at work.
This daylong seminar will assist in uncovering some answers to those questions. Your tuition cost includes all materials, follow up resources, lunch, snacks, and related costs.
Today, four generations inhabit our workplaces!
There's no question that disparities in age lead people to see situations differently. Today's workforce into four categories: Traditionalists, born between 1900 and 1945; Baby Boomers, born 1946 to 1964; Gen-Xers, 1965-1980; and Millennials, born after 1980.
Meet the:
Traditionalist employees with their "heads down, onward and upward" attitude live out a work ethic shaped during the Great Depression.
Eighty million Baby Boomers vacillate between their overwhelming need to succeed and their growing desire to slow down and enjoy life.
Generation Xers try to prove themselves constantly yet dislike the image of being overly ambitious, disrespectful, and irreverent.
Millennials, new to the workforce, mix savvy with social conscience and promise to further change the business landscape.
The core purpose of our work together is begin to bridge the communication, approach and understanding gaps between generations by helping people look beyond their own perspectives, especially at work.
The concept of workplace diversity has come to embrace ethnicity, disability, sexual orientation, and more. Now, there is yet another arena to consider: generational differences. According to many, employee productivity is the key to success in the new economy, and given the difficulties employers have in recruiting, training, motivating, and managing their workforce, understanding multigenerational differences in the workplace will have a huge impact in resulting in success failure.
We use practical, how-to exercises alongside examples of companies that have used generational differences to their advantage, to help you gain an understanding and chart a course for multi-generational understanding in your workplace.
How You Will Benefit
o Improve and deepen your understanding of the four generations
o Expand your self-awareness about how , where, and why you fit into the multi-generational spectrum
o Begin to recognize, understand, and identify how your unique role in your workplace informs your approach to leadership, your likely leadership style, and more
o Participate in building a sustainable learning and peer community with others invested in the same goals
o Chart a continuing course for your own leadership journey
o Receive follow-up coaching about next steps
What You Will Cover
o Understanding the Big Four: An Intro to the Generations
o Linking Your Generational Identity to Work Life
o Informing Your Leadership Voice and Appreciating Those of Others
o Setting the Stage for Transformation
Who Should Attend
Anyone who wants to learn more about the significant impact that multi-generational influences help inform we way we do - and don't - work well together.
An Added Benefit
Training will utilize a number of evidence-based, practical, and inventive resources for deepening self-awareness, connectivity and understanding. Seminar attendees will work closely – individually and in a peer learning community and coach - before, during and after the daylong training to foster a continuing understanding of the topics we cover together onsite.